BabyBanks Client Successful Transplant!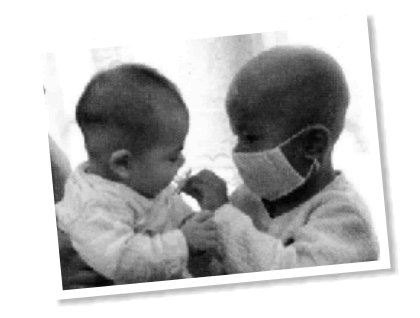 It has been more than one year that the "rescue baby" transplantation case causing enthusiastioally attention has undergone. The donee - Chen Chen is nearly four years old now who suffered from thalassemia
and received his younger sister's cord blood, that stored in BabyBanks. Chen-Chen becomes stronger and braver because of ther healthier.


Grow Up Day By Day
Mother shoulders the daughter and hands Chen-Chen to go to NTU Hospital for follow up checking. Since the transplantation has undergone already one year . Chen-Chen still has to protect himself carefully. It's hard to recognize that the little boy with shaven head originally has grown taller and stronger over the past one year .





The Younger Brother Has Become The Elder Brother
Although Chen-Chen is still under four, he has already shown his demeanour of an elder brother . His one year old younger sister is too young to play with the elder brother, but she always open her eyes widely and look at elder brother's performance attentively.


Today the young sister must have a preventive injection. Chen-Chen encouraged her not to be afraid
before she entered the clinic.

In fact, Chen-Chen needs more comfort, every kids afraid of the injection, especially, he has been bear wtih the serious ilness for a long time.


The Health Is The Greatest Hope
For the parents all over the world including Chen-Chen's parents, the biggest hope is that the child is
healthy. They feel a little bit relax while the kids healthy are improved and remained stable.


There is a very big facility. Rolling ball paradise, in the hall of the hospital at the first floor .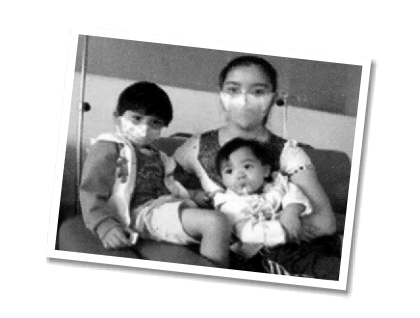 Mommy says, hope he will not remember these things after growing up. It is the best situation. He just focus on the small ball rolling and forget the ilness in the past; Chen-Chen will establish his own paradise that belongs to his own dreams.